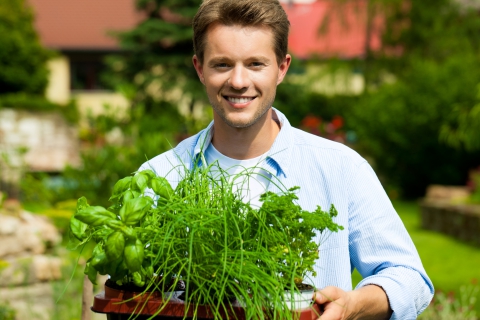 Whenever you buy a flat of flowers of vegetables at your local Spokane nursery, it's likely that you've seen a small notation on the plant tag that read "Zone" followed by a number.
Perhaps you merely shrugged and placed the plant in a container or your front yard anyway. If you've scratched your head and wondered what this information was trying to communicate, our landscaping experts have some answers for you!
What Is Hardiness?
The number that you saw was actually one of 10 plant hardiness zones as delineated by the USDA. Their agricultural experts have determined that hardiness "is the standard by which gardeners and growers can determine which plants are most likely to thrive at a location."
The annual USDA Plant Hardiness Zone Map "is based on the average annual minimum winter temperature, divided into 10-degree F zones."
Plants within your region's specific hardiness zone should be able to survive the winter, thus blooming year after year. As professional
What Plant Hardiness Zone Is Spokane, Washington?
Landscaping experts consider Spokane to be in Plant Hardiness Zone 6, where the average extreme minimum temperature is within -10 and 0 degrees F.
Zone 6 Plants Our Landscaping Professionals Love
When we're tasked with providing landscaping services for a home or business in Spokane, we generally gravitate toward the following:
Black-Eyed Susan
Daisy
Violet
Lily Of The Valley
American Cranberry Bush
Azalea
Honeysuckle
Roses
Hemlock
Pine
Juniper
Birch Tree
Maple Tree
Walnut Tree
Thinking about revamping your landscaping for a Spokane home or business? Call the experts at Impeccable Landscapes! We'll make sure to choose hardy plants that will thrive 365 days a year.