Tree Services And Shrub Care

Top Rated Local® Shrub and Tree Care
Make sure your trees and shrubs are at their best all year long with professional tree care services. With Impeccable Landscapes' professional tree and shrub care, you can ensure that your foliage is lush and not hindered by pests!
See a full list of our tree and shrub care services below and be sure to check out our special offers for the best deals in lawn maintenance!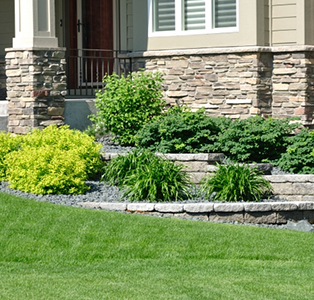 Foliar Insect Treatment
Ask us how our foliar insecticide treatments can help control the foliar feeding insects on your trees. Our experts at Impeccable Landscapes can determine if your trees are being harmed by insects that are causing damage to your tree leaves.
Systemic Insecticide Drench
With one use, this insecticide drench can protect trees and shrubs from damaging insects. One application will give you year-long protection needed to keep insects from destroying the beauty and curb appeal of your landscaping – don't wait until it is too late! Call us for a free inspection.
Deep-Root Feeding
Deep-root fertilization treatments are a must for a healthier and greener growing season. Deep-root feeding in the spring will encourage tip and leaf growth. Feeding in the summer encourages wood production. Fertilizing in the fall develops roots. Protect your investment and discover how deep root feeding is essential for the long term growth of your landscape.